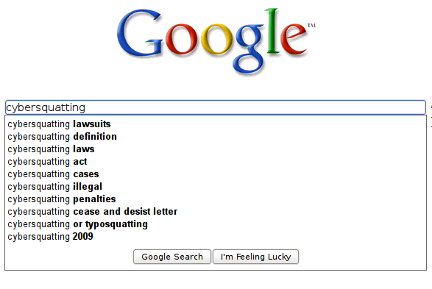 The World Intellectual Property Organization (WIPO) ordered an individual in India, Herit Shah, to turn over the rights of his domain name "googblog.com" to Google. The search engine and cloud computing giant had filed a complaint against Shah for holding a domain that infringes on the Google and Blogger trademarks, a practice commonly known as cybersquatting.
Google had initially contacted Shah and requested to resolve the issues before filing with the WIPO, but they were unable to resolve the dispute. Cybersquatters knowingly register domain names that are similar or sometimes even identical to company trademarks in order to coerce companies into paying large sums of money to purchase the domains from them. It is an illegal practice and one that large corporations have been fighting more frequently in recent years.
During the proceedings Shah confessed to his wrongdoing, admitting that he intentionally registered the domain, knowing it infringed upon Google intellectual property. He issued an open apology:
"I was in a bad faith that I can legally keep the domain googblog.com … I really did very unfair to Google. I sincerely apologise to Google for infringement, misuse of their intellectual property (GOOGBLOG.COM)," Shah stated.
Google has won back the Googblog.com domain name from an Indian national, Herit Shah.
Google filed a case few months back and WIPO has instructed Herit Shah (who registered the domain, googblog from GoDaddy in Sep 2008) to return back the domain to Google.
More Details
Google's claim:
The Complainant has used the name "GOOG" as a NASDAQ financial stock ticker since 2004.
The Respondent registered the disputed domain name on September 25, 2008.
Pre-Complaint correspondence between the parties failed to resolve the dispute.
The Complainant petitions the Panel to issue a decision that the disputed domain name be transferred from the Respondent to the Complainant.
Herit Shah's reply:
"I was in a bad faith that i can legally keep the domain googblog.com but when i kept myself in the place of google i understood i really did very unfair to google. since two weeks i have been trying to delete the domain googblog.com, but i am unable to because godaddy has put my domain on hold, on your consent godaddy may delete the domain or unhold it. I sincerely apologise to Google for infringement, misuse of their intellectual property (GOOGBLOG.COM)." –
source